The State of Washington (The Green State)
The State of Washington is an enigma. It has the mildest weather of all of the states along the Canadian border. Within Washington's borders there's almost every type of real estate you could think of in a compact state that takes less than half a day to travel from one corner to any other.
Within this compact 71,362 square mile state is a rain forest in Olympic National Forest, 63 mountain ranges, 10 volcanoes, 46 hydroelectric dams, dairy farms, wineries, ranches, and in the far southeast, tumble weeds.
All about the state of washington
Washington boasts a major sea port that services Alaska and the Pacific rim with networks of commercially important rivers throughout the state.
Major industries include Boeing, Kenworth hv-duty trucks, Microsoft, Amazon.com, Nintendo, T-Mobile USA, Weyerhaeuser, Starbucks, Nordstrom, Costco. electronics, biotechnology, aluminum production, ship building, mining, real estate. Washington is also a major producer of lumber, fruits and vegetables, livestock and dairy products. (Let's not forget Salmon and Halibut) and , of course, tourism
The overall economy of Washington is growing and dynamic. Some sectors are growing, some aren't. For as many sectors that exist in WA, there should be no concern about the stability of home rentals. One important fact to consider is that home ownership declined and rental home properties rose since 2005 due to the housing bubble. Foreclosed homes are now rented and in short supply causing rents to be very high. (Ave. home rental = $1478 per month.)
Economic growth
The State of Washington ranks number 14 in the United States for Gross State Product which provides 2.5% of U.S. GSP. (2015 data.); not bad for a State that is only 360 miles wide by 240 miles tall and having only 7.1 million people in it. Real Estate and rentals in Washington provides 12.14% of this 2.5%!
The population of the state of Washington is 7,170,351 and growing. (Approximately half of the population lives in the Seattle-Tacoma-Bellevue Metropolitan Area.)
Tourists spend $19 billion dollars in the State of Washington. That money goes through the hands of tour guides, restaurant workers, tug boat captains, cruise boat attendants and a plethora of other people working in and around the tourist industry.
With all of the diverse things to see and do in WA, it is no surprise that tourism brings big bucks to WA and there are a lot of people in WA making sure that tourists are kept happy.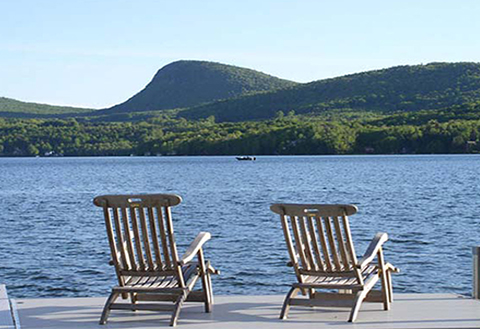 WA Real Estate Data and Trends:
Opportunities for profitable rental real estate abound in WA and investors know it and are buying. With a highly educated and well paid tenant supply, landlords can be confident that their properties will remain profitable for the long term.
In spite of the large choices of types of rental properties to invest in, WA has a larger than normal shortage of rental properties for low income people. (You know, all of the people that support a tourist's enjoyment when visiting the State.). A savvy rental home investor could take advantage of this shortage and make a killing by providing quality rental property for Washngton's highly educated, but poorly paid workers who service those that make the State of Washington one of the most productive States in the nation.
In Summary
The State of Washington is a true land of opportunity for investors. People there do everything from ship building, fishing, ranching, farming, wine making, and almost anything else you can think of. The State's broad range of environments and access to international commerce puts the State of Washington at the top of the list for a great lifestyle and a profitable one, too.
WA Real Estate Resources:
RentalHomeFinancing.com now offers both single family and multifamily investment property loans in WA.
As a rapidly growing force in the income property lending arena, and backed by billions in commercial funding, Rental Home Financing is currently offering aggressive LTVs, low mortgage rates and speedy approval times for residential blanket mortgage loans and apartment buildings.
Call to find out more today at 888-375-7977